The Walking Dead: Michonne – In Too Deep (E1) (Español – ISO – Full)

The Walking Dead: Michonne – In Too Deep. Mini-serie de tres capítulos de la saga The Walking Dead, protagonizados por la violenta y brutal Michonne. Este tramo de la historia explora los cómics entre los números 126 y 139, descubriendo qué le apartó de Rick, Ezekiel y el resto del grupo de supervivientes y qué le pasó hasta su retorno.
The Walking Dead: Michonne – A Telltale Miniseries protagonizada por el icónico personaje, armado con una espada, del libro de cómics más vendido de Robert Kirkman. Atormentado por su pasado y haciendo frente a una pérdida inimaginable y al arrepentimiento, la historia explora la ausencia de Michonne presentada entre las ediciones 126 y 139 del cómic.
Incluye acceso a los tres episodios de esta nueva miniserie del laureado estudio Telltale Games.
Durante los tres episodios de la miniserie, los jugadores podrán descubrir qué alejó a Michonne de Rick, Ezequiel y el resto de su grupo de confianza … y qué lo trajo de vuelta.
The Walking Dead: Michonne – In Too Deep (E1)
MINIMOS
SO: Windows XP Service Pack 3
CPU: Core 2 Duo 2GHz ó equivalente
RAM: 3 GB
VGA: ATI ó NVIDIA card w/512 MB RAM
DirectX: Versión 9.0
HDD: 3 GB libres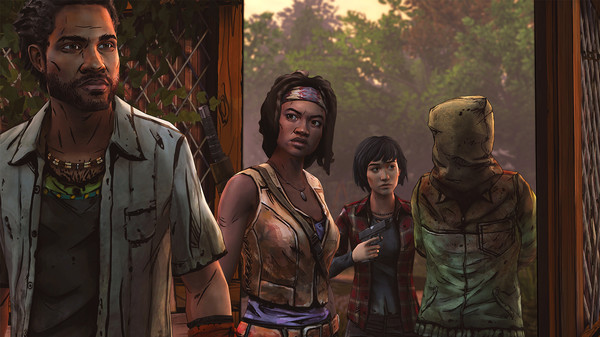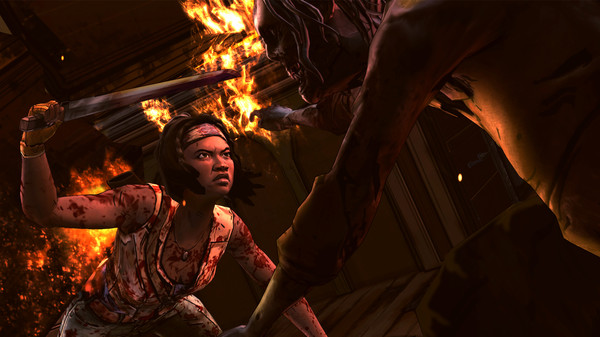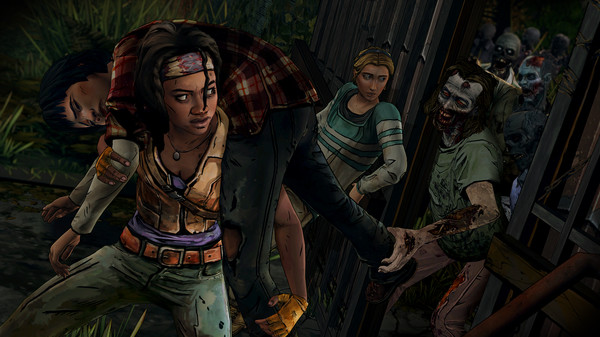 Versión: Fairlight
Formato: ISO
Idioma: Español
Peso: 2.08GB
Contraseña: www.juegos24-7.com

Descargar The Walking Dead: Michonne – In Too Deep (E1) para PC
Ver Enlaces